Third Party Logistics Services Solutions (3PL)
J. Cain is the leader in Distribution Center Solutions in Panama. With over 65 years experience, an exceptional Workforce, the best Warehouse Management System, and the best Facilities, J. Cain is the best option for your Supply Chain requirements. Our solutions guarantee the best service, lead times, reliability, and quality, consistently exceeding our customer's expectations.
With our own facilities and resources, as well as through strategic partnerships, we offer integrated and personalized, solutions for all Storage, Distribution, Freight Forwarding, Customs Brokerage, IT services, Quality Assurance, and Project Management needs. As a "One Stop Shop" at J. Cain you will find all required services for your Supply Chain Management in one place!
KPI Monitoring and Reporting
Regular KPI and Assessment Meetings
Tailor-made reports
Quality Assurance Management and Advising
Supply Chain Design and Analysis
Continuous Improvement: Kaizen Workshops, Six Sigma Projects, 5s Management
Deviation Management and Solutions Implementations
Supplier Payment Disbursements and Payment Management
Supplier Evaluations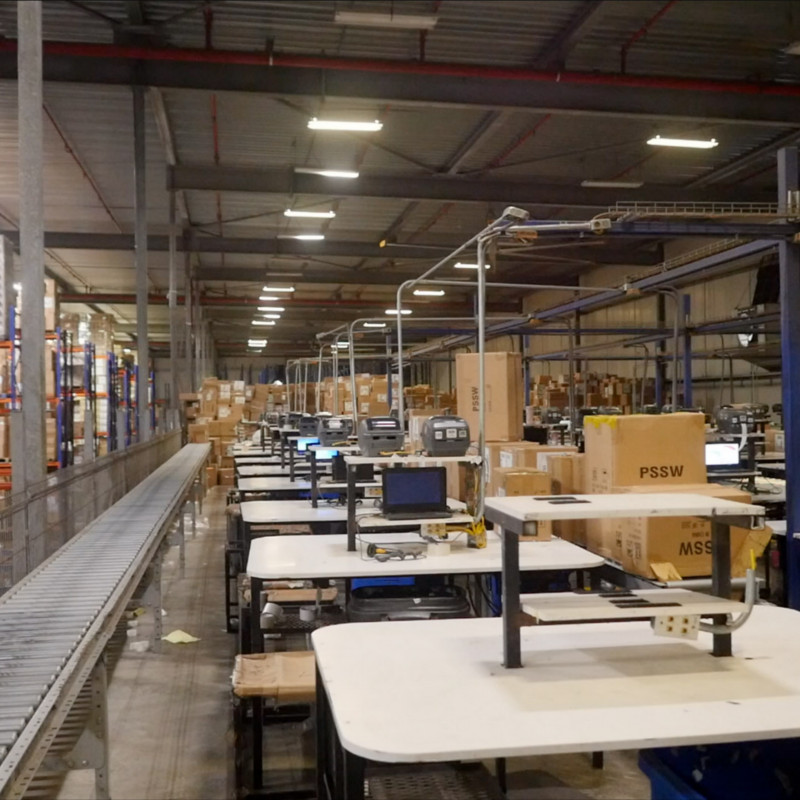 WHY PANAMA? DISCOVER THE PANAMA LOGISTICS HUB AND ALL OF ITS BENEFITS
DISTRIBUTION AND WAREHOUSING SERVICES
Warehouse Management System (WMS)
We work with JDA Red Prairie DLX, a top ranked warehouse management system especially suited to third party logistics services providers (3PLs). The system is the heart of our operation, allowing us to consistently exceed customer´s expectations by guaranteeing the highest levels of inventory accuracy and productivity, which result in consistent "on time" and "in full" shipments.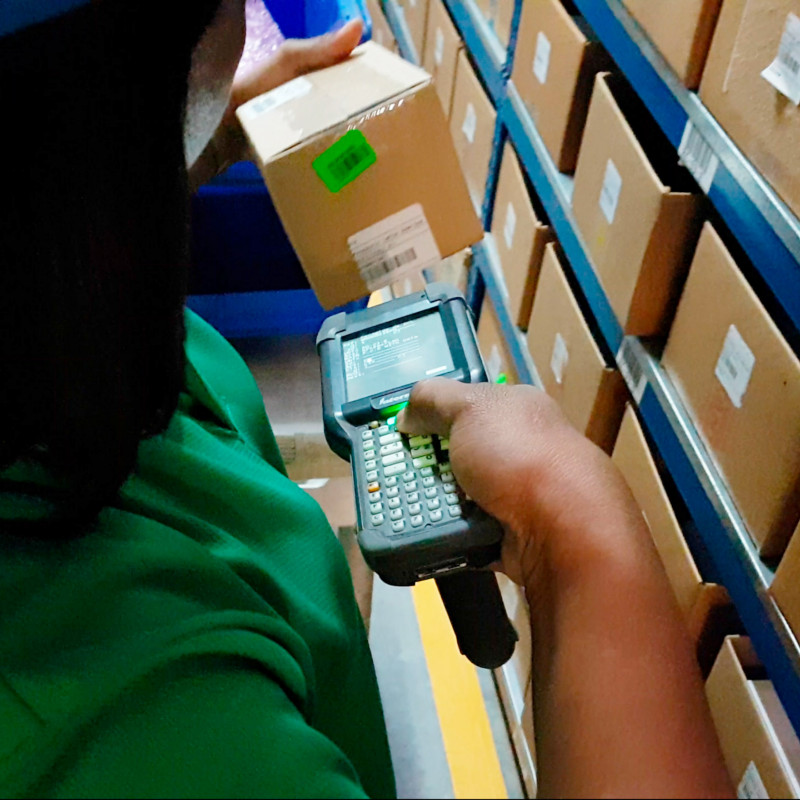 Key WMS Features
100% directed work ("paperless") through portable barcode terminals.
RFID/EPC capability in order to track inventory in real time.
Directed Put-Away configured by item weight, size, availability of locations, slotting, zoning and product demand.
Optimization tools for pick up appointments, yard management and cross-docking operations.
Inventory management tool for stock location replenishments, special handling, cycle counts and business visibility.
Personnel management tools for labor force planning, scheduling, productivity and visibility analysis.
Guaranteed Inventory accuracy over: 99.95% in items.
Order pick and pack in 24 hrs
Receipt and storage of merchandise under: 24hrs
Inbound Shipment coordination and tracking.
Inbound invoice or PO received by EDI or manual loading.
Automatic new parts creation based on EDI product code and description.
Goods transport from port / airport to distribution center.
Direct coordination with shipping lines and airlines.
Tracking shipments in transit.
Free Zone, Customs, and Carrier payment coordination, paperwork, coordination.
Freight and reimbursable expenses financing and management.
Container unloading, palletizing, stacking, sorting.
Slip-sheet, pallets, break bulk unloading and handling.
Exceptions management, claims to shipping companies or airlines, insurance claims paperwork, external inspections, etc.
Capturing product dimensions, standard packing, stacking and storage requirements.
Goods receipt to WMS and put away within 24 hours.
Inbound times and exceptions KPIs.
Temperature monitor data collection.
Quality inspections and quality release.
Serial number, lot number, expiry date, sanitary registration data collection and capture in WMS
Automatic email notification / and EDI of goods receipt.
High density racking, shelf racking, floor stacking, specialized racking.
Segregated areas per storage type (high value, controlled product, temperature control, etc.)
Directed put away based on product storage requirements.
Picking zones, automatic replenishments, ABC sorting by velocity zone.
100% GMP / GDP infrastructure and processes.
Segregated Quarantine and Scrap product areas.
Temperature and Humidity controlled warehouses.
Cold Chain facilities.
Inventory controlled at pallet, case, or unit level by License Plate Number (LPN).
Full LPN traceability allowing full FIFO / FEFO control and exception investigation.
Daily cyclical inventory blind counts with discrepancy auditing in real time.
Wall to wall inventory stock take coordination.
Over 99.95% inventory value accuracy and 99% location accuracy.
Storage location and inventory levels visibility via web or EDI.
Inventory ageing and product rotation reports.
Promotional material, samples, scrap management.
­Outbound Orders received by EDI or web portal.
Picking, Packing, Added Value operations.
­Wave picking, small parts picking, pallet picking, case and unit picking.
Automatic cartonized picking (Rack to Shipping Box).
Same day order processing, pick, pack, and express shipping.
Scale operations container / truck loading planning and scheduling.
Containers and truck loading with loading optimization software.
Best practices in safety, security, and traceability.
­Labor flexibility according to month end workloads.
Free Zone, customs, shipping, and regulatory paperwork coordination.
Certificate of Analysis, Free Trade Agreement, and Export paperwork coordination.
Panama Nationalization process in 1 hour.
Automatic order status reporting by email and website.
Full operations visibility.
Monthly lead times, on time delivery, volumes KPIs.
Promotional Packaging.
Relabeling / Repackaging.
­Bulk transformation to sales unit packaging.
Light Assembly.
­Software updates / loading / configuration by country.
­Warranty certificates, instructions, or regulatory inserts.
Tailored solutions / processes / software / equipment.
­Sanitary Registration Printing.
­Institutional sales and Samples marking.
100% GMP facilities and processes.
Complete Batch record per work order.
Line sampling and in process Quality Inspections.
Process engineers to design and optimize operations.
Labor flexibility according to volumes.
Monthly KPI reporting with process times, volumes, exception analysis.
Monthly KPI Face to Face meetings with customers.
Customer Service Key Account Executive direct contact.
In depth inventory volumes, sales, ageing, analysis.
Supply Chain advising and problem resolution.
Related services procurement, negotiations, and supplier evaluations.
Freight and transport bidding coordination and support.
Vendor payment management.
Continuous improvement initiatives (Kaizen Workshops, DEMAIC / First Choice projects, Gemba, etc.).
Customer ERP (SAP, JDE, Oracle, etc.) task processing services (invoicing, PO creations, IBD / OBD creations and confirmation).
Control Tower Logistics Shipment Coordination and Visibility Services.
Project sourcing and delivery management.
J. Cain provides a complete solution to all transportation needs. Through our own equipment and our authorized transportation providers, we provide the highest quality of service and ability to manage surges in demand.
Transport services include:
Container drayage.
Container storage.
Trucking to/from the airport.
Local Distribution Services.
Parcel delivery services.
Continued visibility and status update reporting.
Tailored made reporting.
Route planning and appointment coordination.
Our Fleet:
Our transportation network provides an efficient and fast service with a high level of professionalism:
Quality trucks.
Real time GPS Monitoring.
Cargo Insurance.
Safety and Security processes and controls.
Drivers trained in customer service.
Specialized equipment.
Project delivery planning coordination.
Sourcing of auxiliary equipment.
Proof of Delivery.
KPIs Monitoring and Reporting.