Panama Logistics Hub
The Republic of Panama is a transcontinental isthmus that connects North and South America. The strategic geographical position of Panama is the main reason that the isthmus has been a natural center with logistical advantages since the beginning of its history.
With Logistics Services representing over 25% of Panama´s GDP, all users of the Panama Logistics Hub count with the full support of the Panamanian Government. This includes fast and reliable customs services, licenses, problem resolutions, and a general Business friendly environment.
Panama Logistics Hub has positioned itself as the largest logistics conglomerate in Latin America. Thanks to a privileged geographical location, the Panama Canal, port facilities in the Atlantic and Pacific Free Zones, the Tocumen International Airport, and a modern system of highways and freight train, Panama Logistics Hub provides quality service, reliability and dynamism to all users.
Panama´s Logistics assets and best in the region connectivity are complemented by a Dollar Economy, a low incidence of natural disasters, and law incentives for the establishment of regional operations.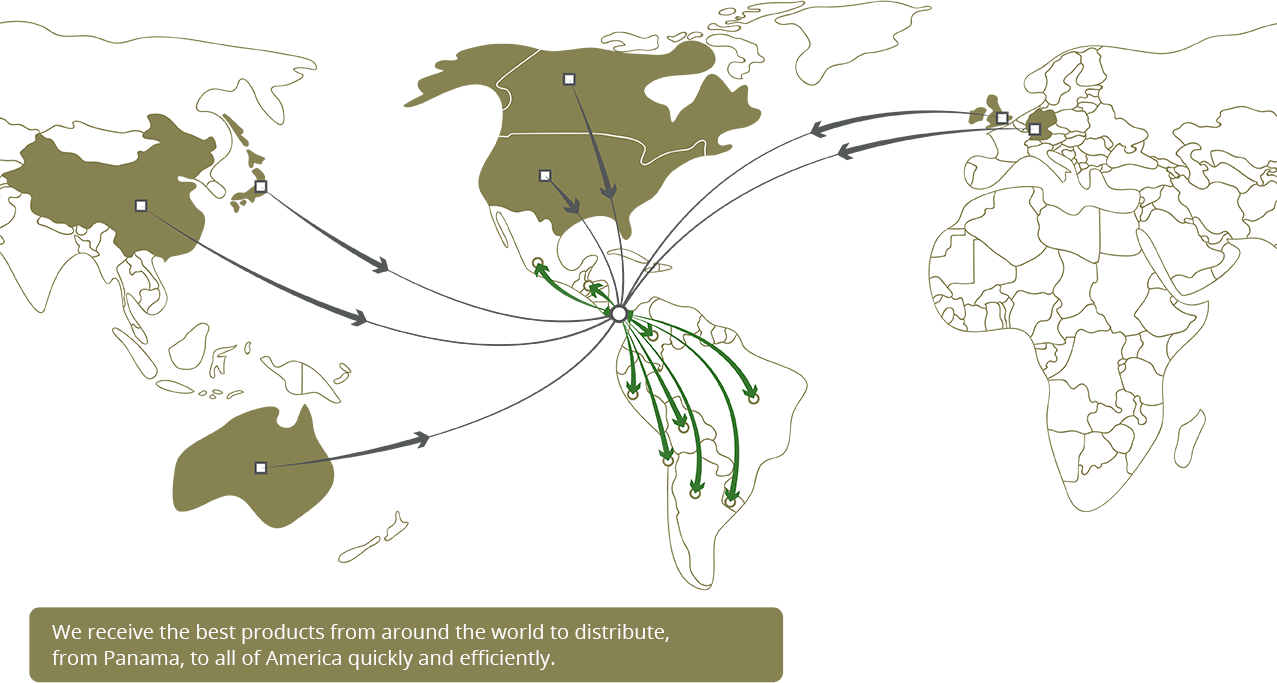 Maritime Cargo (1 - 7 Days)
Cargo to Central America, Caribbean and Andean Pact countries.

Land Cargo (1 - 7 Days)
From Panama to Veracruz (Mexico).

Airborne Cargo (Nightly)
Flights to over seventy (70) destinations
Liner shipping connectivity index
For the past 10 years, Panama has maintained the highest levels of connectivity shipments; better known as liner shipping connectivity index (LSCI). This data is generated based on five main components:
The number of ships.
The total capacity / container ships.
The maximum size of ships.
The number size of ships.
The number of companies that deploy container ships in service.
Logistics Performance Index
Likewise, Panama in 2014 won the best LPI (LPI) Latin American and Caribbean based on:
Efficiency of the clearance process
Quality of trade and transport infrastructure
Ease of arranging shipments at competitive prices
Competence and quality of logistics services
Shipment tracking capability
Period of time shipments as scheduled
WHY PANAMA? DISCOVER THE PANAMA LOGISTICS HUB AND ALL OF ITS BENEFITS
Fill in the information, receive the document in your email and discover the reasons Why Panama Is The Best Logistics Territory.